Projet BANNERAMA Project
EN
Take a spin across the planet with my nine first protest banners from the « MTL » series. One short video for each banner documents actual and imagined exhibit in the streets around the world. It's a sort of docu-fiction travel series. You'll come across resistance to international borders, and flaming faggots who resist fascism. One banner claims solidarity against occupation, while another picks a side against banking robber barons. Bannerama is a virtual protest based on a real sense of revolt, unable to remain mute. Silence is not neutral… It always takes the side of the oppressor.
FR
Voyagez partout dans le monde à travers les neuf premières bannières de la série « MTL ». Chaque vidéo documente les usages réels et imaginés de chacune des bannières dans différents endroits sur la planète. Ce sont des docu-fictions de voyages militants. Soyez témoins de l'opposition aux frontières internationales et défilez avec des tapettes en feu contre le fascisme. Exprimez votre solidarité contre l'occupation et protestez contre le vol organisé des banquiers. Bannerama est une manifestation virtuelle nourrie par un vrai sentiment de révolte, qui ne peut rester muet parce que le silence n'est pas neutre… Il est toujours du côté de l'oppresseur.
Bannerama 9 : BRICK A BANK — 03:40 — 2021
Bannerama 8 : GOD'S LOVE TO GAY PEOPLE IS EVERY WHERE — 04:56 — 2021
Bannerama 7 : GORILLA PARK – PARC DES GORILLES — 02:28 — 2021
Bannerama 6 : LE DOIGT D'VOTE — 03:40 — 2020
Bannerama 5 : END ISRAELI APARTHEID — 04:12 — 2020
Bannerama 4 : TAPETTES EN FEU — 02:25 — 2020
Bannerama 3 : PERSONNE N'EST ILLÉGAL — 02:54 — 2020
Bannerama 2 : TRUMP L'OEIL — 03:00 — 2020
Bannerama 1 : RESISTIMOS — 01:49 — 2020
==========
Abra-cap-dabra – 00:37 – 2007
==========
Foyer 636: Nos défies et notre potentiel (Clip ton 514) — 05:38 — 2010
In His Own Words — 10:35 — 2010
Abdelkader Belouani, 1000+ Days in Sanctuary — 06:56 — 2009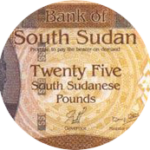 South Sudan MOJO Project (2009)
EN
This is mobile journalism project took me to South Sudan, where I was fortunate to be able to visit Juba, Wau, Warrap, Aweil and Abyei. I did several interviews with South Sudanese people who worked with various NGOs. The three people below offer a very candid portrait of their work and lives in a post-civil war and pre-national independance context. The other three show a day of vaccination in a very remote village, a feast of birds during a bushfire and a streetside tea break, respectively.
FR
Ce projet de journalisme mobile m'a amené au Sud Soudan, où j'ai eu la bonne fortune de pouvoir visiter Juba, Wau, Warrap, Aweil et Abyei. J'ai faites plusieurs entrevues avec des personnes Sud Soudanese travaillant avec des ONGs. Les trois personnes suivantes offrent un portrait candid de leurs travail et leurs vies dans un context d'après guerre civile et 2 ans avant l'indépendance du pays. Les trois autres vidéos démontrent une journée de vaccinations dans un petit village, un festin d'oiseux pendant un feu de brousse, ainsi qu'une pause thé au bord du chemin.
Video Portrait #1 from Southern Sudan : Rose Achan Beryl — 14:23 — 2009
Video Portrait #2 from Southern Sudan : Alberto Kuol Kuol Makuach — 18:31 — 2009
Video Portrait #3 from Southern Sudan : Ruth Foni Okayo — 18:31 — 2009
Wau, a Tea Party in Southern Sudan — 01:00 — 2009
Needles in a Haystack — 03:24 — 2009
Bushfire near Juba, Southern Sudan — 02:02 — 2009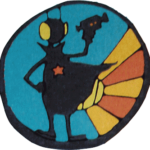 Le Collectif Les Lucioles (2002-2007)
EN
the Les Lucioles Collective was active in Québec between 2002 and 2007. During those five years, we organised more than 18 special screenings with a total of more than 200 short videos projected to the public. During the VHS and DVD period, we produced 18 compilations; one for each of the main screening events, as well as five thematic compilations: environment, feminism, sex work, queer issues and migration.
These are my video contributions to the collective.
FR
Le collectif de vidéastes engagÉs, Les Lucioles, fut actif au Québec de 2002 à 2007. Pendants ces cinq année, nous avons organisés plus de 18 soirées de projections avec un total de plus de 200 court métrages visionnés par le publique. À l'époque du VHS et du DVD, nous avons produits 18 compilations, donc une pour chacune des soirées de projections officielle ainsi que cinq compilations thématique : environnement, féminisme, travail du sexe, enjeux queer, et migrations
Voici ma contribution vidéographique au collectif.
Alcan't in India — 09:37 — 2005 — (as member of the videoactivist collective Les Lucioles)
A video about popular support in Canada and India against the establishment of an Alcan bauxite mine in Kashipur, India.
Tourniquoi? / Turnstile steeple — 01:27 — 2004 — (as member of the videoactivist collective Les Lucioles)
Based on an bus shelter Adidas advertizement of a runner jumping the turnstile, presumably getting in for free. Running shoe manufacturers have exchanged freedom of access for product placement in the Montréal Metro. Finally, corporate marketing budgets are paying for people to take public transportation.
Radio sur la rue — 15:50 — (w/ Véronique Leduc) — 2004 — (as member of the videoactivist collective Les Lucioles)
Health, work, housing rights, Indigenous issues: These are some of the themes discussed during CKUT's national radio Homelessness Marathon during the night of 11-12 February, 2004. Listen to homeless people who meetup, at times film each other on the sidewalk in front of a café, between sundown and sunrise in the dead of winter.
Santé, travail, droits, logements, réalités autochtones : ce sont tous des thèmes qu'a abordé le Marathon des sans abris de la nuit du 11 au 12 février 2004 de la radio CKUT. Rencontre avec des sans-abri qui se racontent, se filmant eux-mêmes les uns les autres parfois, entre un café et l'aube.
Mythos Canadensis — 15:45 — 2003 — (as member of the videoactivist collective Les Lucioles)
What does Canada's Immigration and Citizenship Ministry do with UN-recognized refugees and who are designated "without status" by the then-Minister (and current Montréal Mayor) Denis Coderre? They are deported, some towards the United States and their prisons.
Qu'est ce que le Ministère de Citoyenneté et immigration Canada fait avec des réfugiés reconnues par l'ONU et catégorisé "sans états" par le ministre Denis Coderre? Il les déporte vers les Étas-Unies et leurs prisons.
Tent City — 11:22 — (w/ Stéphane Lahoud & Eve-Lyne Clusiault) — 2003 — (as member of the videoactivist collective Les Lucioles)
In 2003, Montréal faced a serious housing crisis. Housing rights activists, homeless people and their supporters held a temporary tent city that was brutally ousted from a public park by more than 100 riot police.
===
Frontière Mobile — 06:05 — 2003 — (as member of the videoactivist collective Les Lucioles)
A portrait of an information demonstration at Montréal's international airport against the deportation of a Moroccan immigrant.
Portrait d'une manifestation pour protester contre le renvoie injuste d'une immigrante marocaine.
Tanks Alot Sharon — 14:44 — (w/ Santiago Bertolino) — 2003 — (as member of the videoactivist collective Les Lucioles)
A short documentary that portrays daily life in Palestine, with images and interviews recorded on-the-ground during the winter of 2003.
Un documentaire qui explique la vie de tous les jours en Palestine, avec des images et des entrevues tourné en Palestine durant l'hiver 2003.
Mon Beau Sapin — 01:47 — 2003 — (as member of the videoactivist collective Les Lucioles)
A critique of the idolatry of the Christmas tree and of its subsequent disposability.
Une réflexion critique sur les sapins de Noël.